Dan          (DRE #01792771)
Moving back to his hometown of Irvine after receiving his Bachelors in City Planning and Architecture from UC Berkeley, Dan started his career in Real Estate as a conflict clerk for a reputable real estate law firm in Irvine.  Soon after, he obtained his real estate license and enjoyed a handful of successful years as a young enthusiastic realtor, riding the wave of a booming economy.  But then came the Great Recession.  
Over the ensuing years, Dan worked on honing his skills as a Buying and Selling Agent, adapting to a challenging housing market by innovating, adopting new technologies, building critical partnerships with local networks and RE specialists, and constantly thinking critically of how he can improve his customer care.
Even though he's been in the industry for 10+ years, Dan is still addicted to the thrill of getting top dollar for his clients!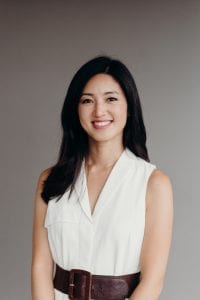 Theresa          (DRE #01957081)
Straight out of UC Berkeley, Theresa started her career as a high school English teacher before she took a break to start her family.  In spite of the busyness of raising three young children, she was fully active behind-the-scenes of Dan's business, learning the ins and outs of real estate transactions.  And in 2014, rather than returning to the classroom, Theresa got her real estate license to begin to more fully support Dan's business as a Buyer's Agent. 
Bringing in a different perspective as a mother, former educator, and active community member, Theresa provides keen insight to her clients that never goes unappreciated.  
Together, Dan & Theresa are there every step of the way, constantly keeping an open line of communication with their clients and providing their expert consultation services throughout Orange and Los Angeles Counties!